Abous Us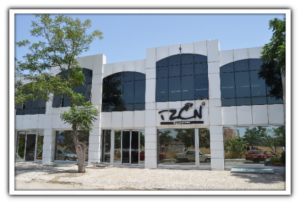 TZCN Shoes which operates in the footwear sector for more than 46 years, has began the first production in 1968 in a small workshop in Izmir, Cankaya by Hasan Tezcan. In the next years, Volkan and Hakan Tezcan have taken over the management from their father with the aim of increasing the production numbers and quality day by day. To reach that goal, the bigger working space and more footwear machinery needs were the trigger to build the present modern factory,
With 1100 m2 indoor space and 400000 pairs Women's shoes production capacity per year, TZCN Shoes is aiming to become the leading company in the Footwear sector. The high-quality output is performing continuously on each step of the production.
The most important aim of the company is to bring the best quality "Fast Fashion" shoes with affordable prices for their customers. TZCN shoes adopts the corporate principles strongly with its young, passionate and professional team. Their next target is to expand their domestic success to abroad as a trusted business partner
Quality Policy;
Adopting Total Quality Management as our philosophy which is achieving by our customers satisfaction.
TZCN Shoes Values
Respect to human rights and 'Human First" approach
 Continue to all of its activities by caring work environment.
Responsibility to society and ecology.
 Focusing to build quality products and reliable customer service.
Being sure that our products are matching the customers needs.
Consistent, progressive, reasonable, and systematic working habits.
 Open minded and dynamic workplace.
 Fair, transparent, accountable and responsible management style.
 Bringing together corporate identity and high morality.
 Serving and recruitment without race, sex, religion, language discrimination.
 A company that always identify with Trust.